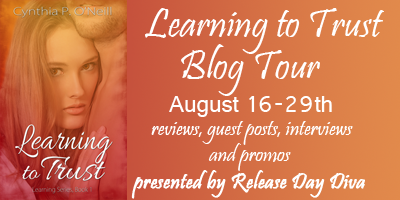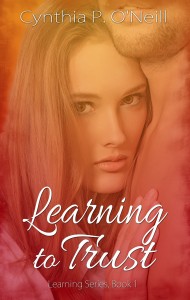 ---
When Garrett Andrews finds something that catches his eye, he goes after it, letting nothing stand in the way of what he wants to possess. The first woman to arouse his heart could be the one person who helps him to finally open up and feel again.
Laurel Hart was a swimming champion until a frightful event and unknown health issues derailed her career. With a recent degree from MIT in Bio-Medical Engineering and an offer to join one of the leading innovators of medical equipment in the world, she plans on making a new life for herself; letting nightmares from her past stay in the past, or so she thinks.
Neither of them wants to date, but she finds herself drawn to him and Garrett uses every excuse to be near her. Laurel's afraid to let anyone get close, but finds solace in his arms. Garrett is finally able to be himself around someone. Together, they discover a connection that manages to soothe both their souls and starts opening them up to new possibilities.
Once Garrett finds out about Laurel's past, all rules in regards to "relationships" are changed, because one false move could drive her away. He attempts to calm her nightmares and gain her trust so he can show her who he really is and the relationship he desires from her.
Will they be able to overcome the damage their hearts have encountered? Can they find happiness? Can they trust their minds or will life throw each of them another curveball? Only time will tell if they can learn to trust.
On sale for .99 only on
Amazon
!!!!!!!
So, I'm lucky enough to host one of my friends on the blog today for her tour. Cynthia has written an awesome guest post for you all to check out!
Life is one of the greatest mysteries of the universe. For some it seems effortless, while others are thrown lemons. It is up to each of us to decide how to deal with what we're given and to either deal with the lemons or make lemonade.
In my first erotica book, Learning to Trust, I decide to throw life's imperfections at both of my main characters. The blurb gives a glimpse into the book, but let's dig a little deeper into what makes Laurel Hart and Garrett Andrews tick.
Both Laurel and Garrett are dealing with personal issues in their own way, but are left feeling miserable. Laurel tries to put things in the past and runaway from her problems, rather than confront them. While Garrett dives head first into life, meeting all of its challenges; but wants to keep people at arms length and has for a long time, including his own adoptive family. He's afraid to let people get close, believing if they do, they'll get hurt.
Laurel has controlled every minute of her life until a traumatic event changes things. She feels lost and shies away from any physical contact with men, with the exception of Garrett. She's never really desired anyone sexually before and doesn't understand why she's drawn to him; could it be she recognizes another scarred heart that needs to heal?
When Laurel and Garrett meet, they are like two lost souls realizing the need for one other. Together they find a balance between control and submission where they can each learn from the other. Garrett realizes Laurel has a hard time trusting people, because of what one jerk did to her. So he takes things slowly and tells her each and every move he wants to make, what he wants out of her and why, to gain her trust. She learns to depend on someone other than herself and to just live in the moment, letting go of the past, so she can finally enjoy the pleasures life has to offer.
Laurel is the first to entice Garrett's mind, as well as his body, and he wants to get to know her, even if it means opening up his heart for the first time in years and taking a chance at getting hurt again. In the process they both start breaking down barriers to their past and allowing their hearts to start feelingl again, for the first time in years. Unfortunately, Laurel finds out that Garrett has a secret he's kept that might break their bond. Can they both learn to trust and to forgive?
The first book mainly focuses on Laurel's issues, while the second will build on Garrett's insecurities. You will see each character grow and develop (a.k.a. "Learning") both as a potential couple and as individuals, providing Chase leaves them alone. But, a topic best left for the next book.
Here's more about Cynthia!!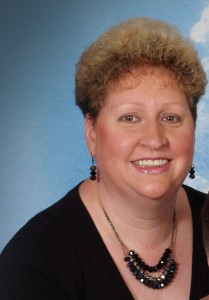 Cynthia P. O'Neill grew up in a small town, called Clewiston, in South Florida. She moved to the Central Florida area to attend college and has never left. She met her friend, love, soul mate and married him. Together they have an amazing son, a feisty four-legged little boy, and a happy life together. During the course of schooling, she read works by great literary artists, from Shakespeare, to Hemingway, and all the authors in between. She had never considered a field in writing until she stumbled across some Young Adult literature and discovered a love for forbidden romances of all genres. Her background is focused in healthcare, science and business, while her husband's is engineering. So you may find references to those areas in some of her books. Several years after she got married, she started dreaming about her first book, I Remember. Eight years later the story was still strong and the urge to write it down developed. It wasn't until a few friends asked if she had ever considered writing a Young Adult novel, plus having fallen in love with several new authors who wrote in the first person, that the idea took new light. The story played itself out in her dreams, until one day she talked with her family, told them the idea and finally set down to write, with their encouragement. Cynthia's first book is geared towards the Young Adult, Historical and Paranormal Romance fans. She does hope to grow as a writer and write in multiple genres. She tries to make her writing very personal and close to her heart. Regular life is the inspiration for her books, but her imagination takes them to new heights, opening up possibilities that would normally not exist. Follow Cynthia:
Website
/
Facebook
/
Twitter
/
Goodreads
/
Pinterest
/
Blog